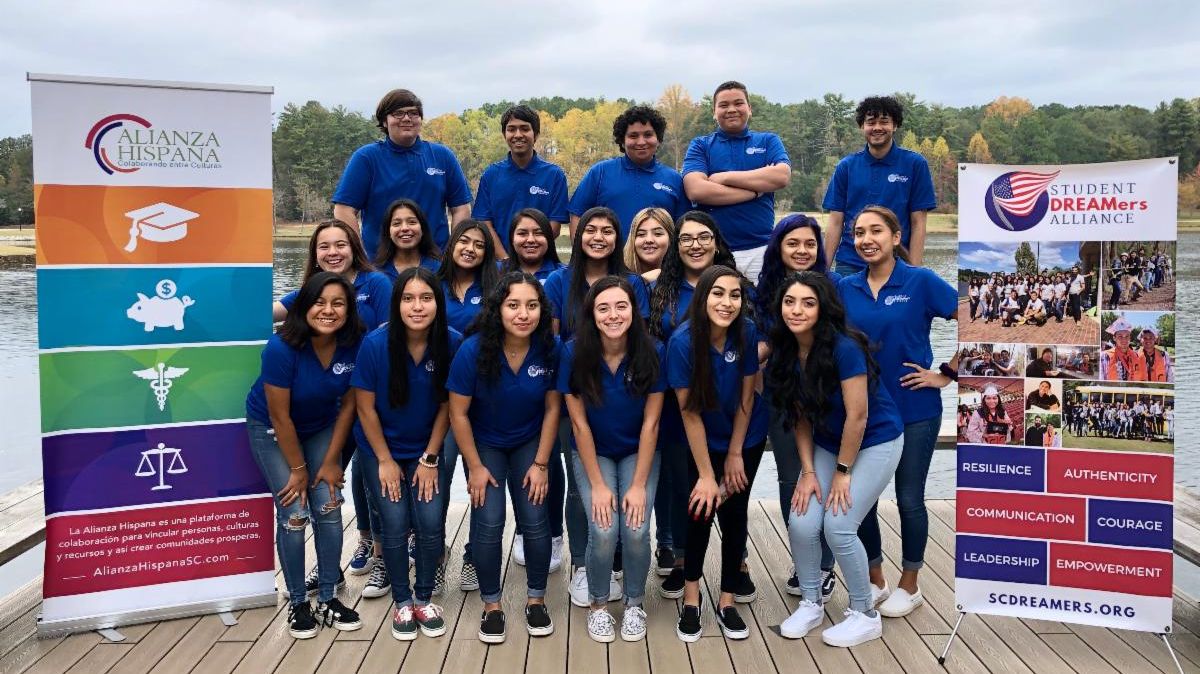 Source: Greenville Journal
Upstate Hispanic Alliance received a $25,000 grant from Power:Ed, a philanthropy of SC Student Loan.
The grant will provide small scholarships to graduates of the nonprofit's program Student DREAMers Alliance, which was created by Adela Mendoza ('16) for her Liberty Fellowship project.
"This partnership between Power:Ed and Hispanic Alliance will allow us to support exceptional students at a critical time of need to help them achieve their dream of higher education and pursue their self-defined success," said Adela Mendoza, executive director of Hispanic Alliance of SC. "Together, we are removing financial barriers and opening doors of opportunity for a new generation of leaders who will bring transformational change to South Carolina and, in turn, build prosperity for our state."
The program, which is open to 11th- and 12th-grade students in Greenville who identify as Hispanic or Latino, works to bring participants together in seminar sessions, knowledge building and mentorship opportunities.
To learn more about the Student DREAMers Alliance, visit scdreamers.org.