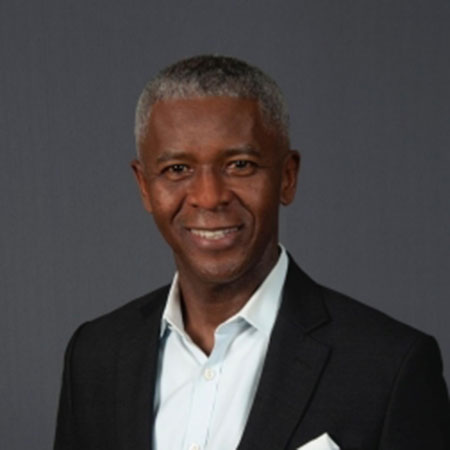 Source: Aspen Institute
John is a member of the fourth Liberty Fellowship class and a very active member of the AGLN. He is an extremely capable and experienced moderator, having moderated for the Liberty, Pahara, and Health Innovators Fellowships as well as the Aspen Executive Seminar and the "Leading in an Era of Globalization" seminar. In addition, John has been actively engaged in the development of several Fellows' ventures and will serve as one of the moderators of our new Civil Society Fellowship. He is a graduate of Harvard College and Duke Law School, served as Deputy General Counsel in the White House Office of Management & Budget, and as General Counsel of the United States Agency for International Development (USAID). He has extensive international experience, having lived in South Africa for two years and worked extensively throughout China, Africa, Europe, and North America. Currently, John is Executive Director of Prisma Health System's Transformative Health Institute.
In his leadership of the AGLN, he will oversee all 14 of the AGLN Fellowships, support our Fellowship program directors, and ensure the consistency and quality of the Fellowship experience among all our programs. He will bring a pro-active and strategic approach to the AGLN by helping expand our global Fellowship presence, provide fundraising support to existing Fellowships, and strengthen, grow and deliver on the promise and potential of the AGLN network. John will join the Institute full-time in September.
Please join us in welcoming John to the Aspen Institute and wishing him luck as we embark on writing the next chapter of the Aspen Global Leadership Network.