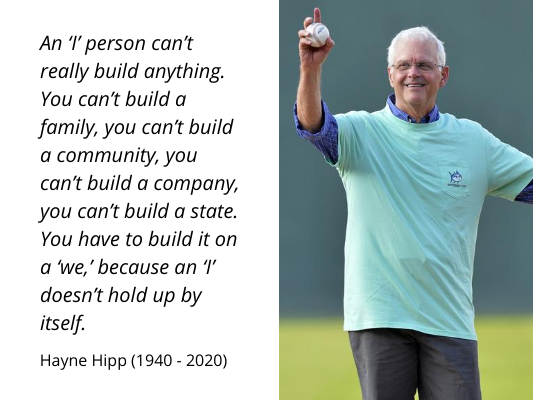 Liberty Fellowship mourns the loss of our founder Hayne Hipp, who passed away yesterday. Our hearts go out to his family as they grieve.
Hayne is truly a legend in our state. After an extraordinary business career and service in the community, he channeled his energy into creating Liberty Fellowship with his wife Anna Kate in 2003. We are forever grateful for their vision to push South Carolina forward through its leaders.
Hayne's dedication to South Carolina lives on in each Fellow, and we are determined to carry on the work of creating a more just society together.
Press Release