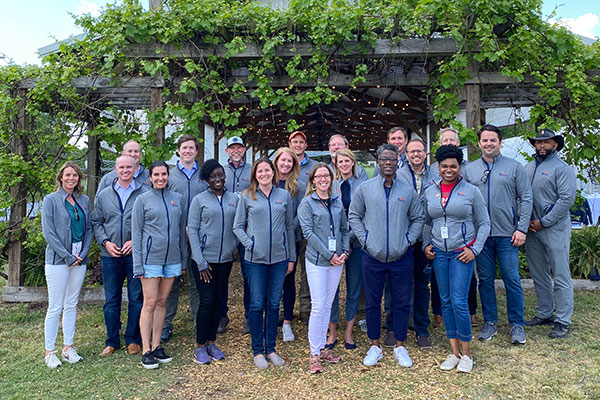 Half of the Class of 2020 (IGNITE) had completed their Globalization seminar when all travel and gatherings were suspended due to the pandemic. With the remaining Globalization, Call to Action and Promise of Leadership seminars postponed, IGNITE has remained connected through multiple Zoom check-ins and has been able to meet for one, socially distanced and masked outdoor gathering.
To facilitate the in-person interaction that is foundational to the Liberty experience, members of IGNITE agreed to COVID-19 testing and other protocols. Last week, they gathered around the seminar table for the first time in more than one year at City Roots – a sustainable urban farm in Columbia. They shared personal updates and discussed selected readings and progress on their projects. Highlights from the day are captured in the one-minute video below.
IGNITE can now look forward to resuming their seminars with Call to Action in October 2021 and Globalization in spring 2022.